We will not be having a live stream for our service this Sabbath. Instead we hope you will watch the Hope Awakens live stream with John Bradshaw from It Is Written. See details below.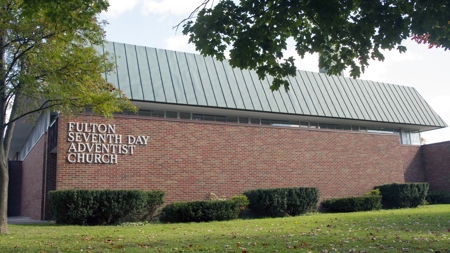 Welcome to the Fulton Seventh Day Adventist Church Website! Jesus is our foundation and our rock. We look forward each week to coming together to learn, explore and study the Bible. We look forward to worshiping with you each Saturday morning at 9:45 for Sabbath School and 11am for church services. Please take a few moments to get to know us by exploring our website or visiting our Facebook page.
May God Bless you!
---
See live service on facebook below.
See latest Sabbath service below,

or click here

to open on youtube.
---
If you are concerned about being able to give your tithes and offerings, we are more than happy to receive them through Adventist Giving (you will be actually helping our treasurer out). 

Adventist Giving


---
Members, do you want to be one of our prayer warriors or contacted with important church information? You can even choose how you want to be notified. Add your contact info to our One Call Now messaging directory. Click the link below to get started.